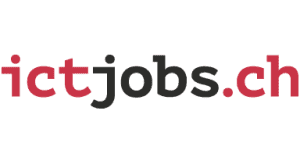 Product Owner Production-Software
Product Owner Production-Software
In a world where change is a constant, a continuous refinement of products and services is required. That is why DECTRIS is looking for a Product Owner with experience in production software development. You will join a self-organized environment with an extremely motivated, highly cooperative team of software engineer experts.
Product Owner Production-Software
Your Tasks

Continuously refine the requirements together with project leaders, stakeholders, and the development team to achieve a common understanding of the problems to be solved

Develop solutions for process integration (applications, services)

Actively enable effective collaboration inside and outside the team

Inspire the network around you with the product

Support stakeholders in defining interactively deliverable value

Drive improvement in the team and at its interfaces
Your Skills
Proficient communication with stakeholders on various levels

Advanced knowledge of agile and other project management methodologies

B.Sc./M.Sc. in Business Information Technology or similar experience

Knowledge of Requirements Engineering and Process Design methods

Production engineering experience is an advantage

Customer-oriented mindset, ability to solve problems collaboratively

Fluent in English and preferably German
We Offer
A successful and growing high tech company in an international, scientific environment.

Joining the global leader in HPC X-ray detectors for science and industry. Our engineers design cutting-edge detectors to support the state of the art science and technology.

An international work environment formed by more than 100 experienced engineers, scientists and other professionals.

An ambitious company with an outstanding collaborative culture, which commits to mutual success.

Excellent, flexible working arrangements to enable professional development and personal life balance.

A thoughtful environment. You will enjoy our modern infrastructure including additional benefits like a small gym, parking space, catering, free snacks and company events.

Arbeitsort:Baden-Dättwil

DECTRIS AG
Herr Markus Mathes
Täfernweg 1
5405 Baden-Dättwil
Telefon +41 56 500 21 00*
jobs@dectris.com