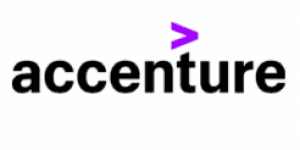 Senior Mobile Application Architect (all genders)
Senior Mobile Application Architect (all genders)

Are you into mobile application development? Do you love to work in cross-functional teams? And to mentor and guide junior application architects to become the best architects they can be?

Then live your passion in a position where you become part of an experienced team of architects that is a creative agency, management consultancy and technology center in one, creating holistic customer experiences for companies.

What to expect
An outstanding Mobile Application Architect you not only drive the development and write code for diverse and innovative mobile applications, but also provide architectural guidance and design leadership.

In this context you work in cross functional teams of developers, designers, quality engineers, project managers and other stakeholders.

To identify and resolve challenges and ensure the delivery of high-quality solutions you also maintain strong relationships with clients.

You analyze large and complex business requirements to design, develop and deploy solutions that follow best practices and meet delivery quality standards.

Based on your experience and knowledge you provide leadership and mentoring to more junior members of the team and support their professional growth and technical expertise.

What we're looking forward to
Bachelor's or master's degree in a related field combined with at least 5 years' relevant experience

Extensive skills and at least five years' track record in designing, building and running mobile applications (iOS and/or Android)

Experience in a leading and mentoring role

In-depth knowledge of mobile development best practices and design patterns plus passion to keep up with the industry's latest developments

Excellent verbal and written communication skills ideally combined with proficiency in German

Get in Contact
Any questions? Then contact our Recruiting Team via email atrecruiting.ch@accenture.comor by phone at +41 44 219 50 05.

We look forward to receiving your application!